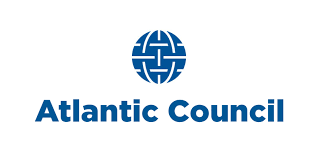 WASHINGTON, DC – October 14, 2020 – This evening, the Atlantic Council hosted its annual Distinguished Leadership Awards, which honored Kristalina Georgieva, managing director of the International Monetary Fund (IMF); Luis Alberto Moreno, outgoing president of the Inter-American Development Bank (IADB); and Lionel Richie, music icon, producer and philanthropist. The most significant event on the Washington calendar celebrating global leaders was hosted live in a virtual setting from the nation's capital with hundreds of guests tuning in from around the world.
The heroes celebrated by the Atlantic Council included Belarusian pro-democracy activist Maria Kolesnikova, who became one of the many faces of the mass protests against president Alexander Lukashenko; Diana Berrent, founder of Survivor Corps, which mobilizes COVID-19 survivors to assist the medical and scientific community combat the pandemic; The Melville Family Foundation, which improves the lives of Black and Hispanic children in southern Dallas through economic assistance, ensuring food security, and promoting academic excellence; The Azadi Project, run by Atlantic Council Millennium Fellow Priyali Sur, which helps refugee women learn digital skills to facilitate their integration into the local labor force; Miriam's Kitchen, which provides meals, housing, and support services for the homeless community in Washington, D.C.; and theKung Fu Nuns, a group of Buddhist Drukpa, who provide remote villages with critical food and material assistance while promoting gender equality, environmental sustainability, and compassionate social action.
Click here to read more.